Vaping has become an increasingly popular alternative to traditional smoking, and one of the key factors contributing to its appeal is the wide variety of e-liquid flavours available. Whether you're a novice vaper or an experienced enthusiast, there's an e-liquid flavour to suit your taste buds. In this blog post, we'll explore some fantastic e-liquid flavours you may want to try vaping.
Fruity Delights
Fruit-flavoured e-liquids have always been a hit among vapers. These e-liquids capture the essence of your favourite fruits, providing a refreshing and vibrant vaping experience. Some popular options include:
Strawberry Kiwi: A delightful blend of sweet strawberries and tangy kiwi that's perfect for those who crave a tropical twist.
Mango Madness: If you enjoy the exotic, mango-flavoured e-liquid can provide a juicy, tropical escape with each puff.
Blueberry Bliss: Ripe blueberries' rich, sweet taste is a timeless favourite for vapers seeking a burst of berry goodness.
Dessert Dreams
Indulging in a dessert-themed vape juice is like treating yourself to a decadent slice of your favourite cake or pastry without the calories. Here are a few dessert-inspired flavours to consider:
Vanilla Custard: The creamy, smooth flavour of vanilla custard is a classic choice for vapers who enjoy a comforting and sweet vaping experience.
Chocolate Fudge Brownie: For the chocoholics, a chocolate fudge brownie e-liquid replicates the taste of warm, gooey brownies straight from the oven.
Caramel Macchiato: Coffee lovers will appreciate the rich blend of espresso and caramel, creating a vaping sensation reminiscent of a luxurious coffee shop drink.
Refreshing Minty Options
Minty e-liquids provide a crisp and refreshing vaping experience, perfect for a palate-cleansing sensation or a refreshing pick-me-up. Some minty flavours to try can include:
Peppermint Blast: A strong, icy peppermint flavour that leaves your mouth feeling cool and refreshed.
Menthol Chill: A classic menthol flavour that delivers a brisk, soothing vaping experience reminiscent of menthol cigarettes.
Spearmint Sensation: A milder minty option, spearmint e-liquid offers a sweet and refreshing twist on traditional menthol.
Tobacco Twist
For those transitioning from smoking to vaping or those who enjoy the taste of tobacco, various tobacco-flavoured e-liquids are available. These e-liquids aim to replicate the flavour of traditional cigarettes without the harmful effects of combustion:
Classic Tobacco: Offers the authentic taste of a traditional cigarette, making it a popular choice for those who want to replicate the smoking experience.
Virginia Blend: A smoother, milder tobacco flavour with hints of sweetness reminiscent of Virginia tobacco leaves.
Cuban Cigar: Cuban cigar e-liquid provides a robust and complex tobacco flavour for luxury-seeking consumers.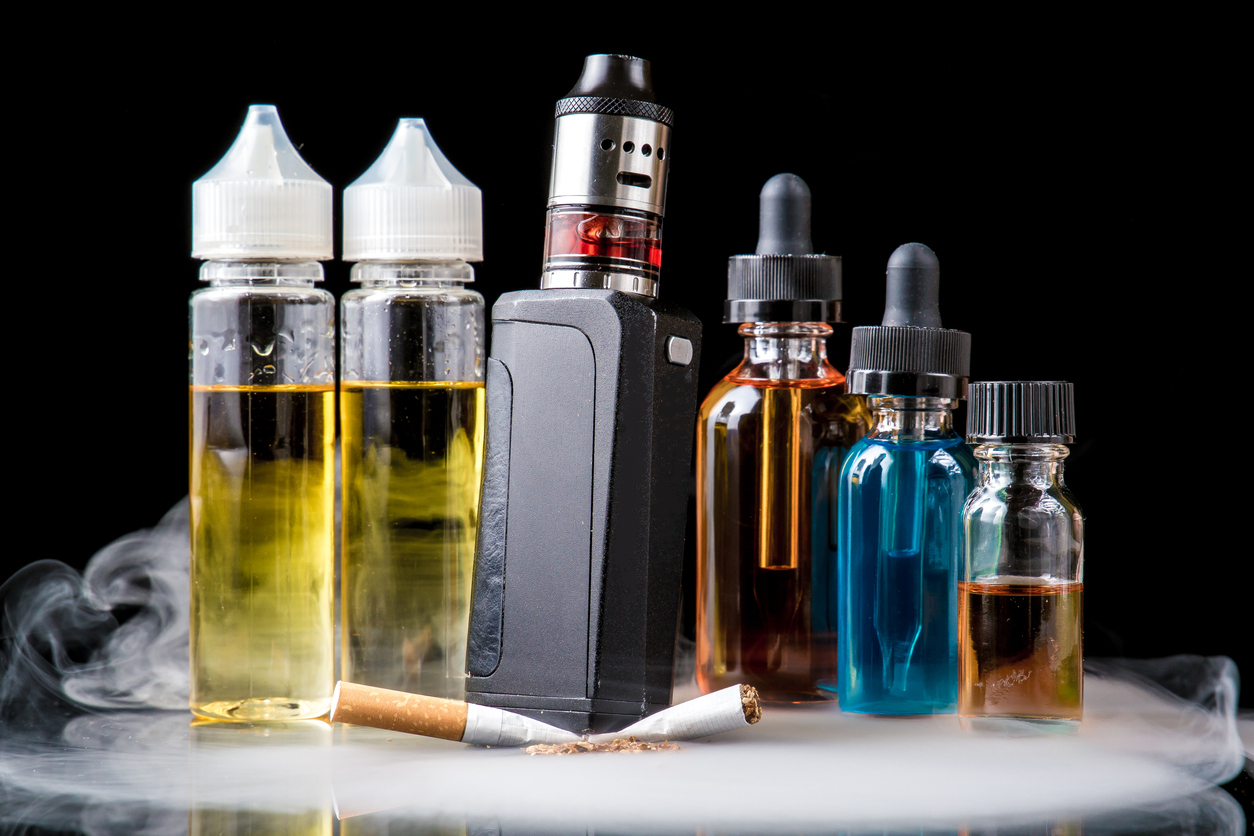 Unique and Unusual Flavours
Vaping also opens the door to experimentation with unique and unusual e-liquid flavours that you might not find in traditional smoking. These unconventional options can be a fun way to explore new tastes:
Bubble Gum Bonanza: Relive the nostalgia of your childhood with a bubble gum-flavoured e-liquid that's sweet, fruity, and oh-so-fun.
Cola Crush: Enjoy cola's fizzy, refreshing taste in vapour form, with a hint of spiciness and sweetness.
Maple Pancake: Breakfast lovers can indulge in the comforting taste of freshly made pancakes drizzled with maple syrup.
Whether you're drawn to the fruity, dessert-inspired, minty, tobacco, or unique and unusual categories, there's an e-liquid waiting to be discovered. So, why not embark on a flavourful vaping journey and explore the fantastic e-liquid flavours that can make your vaping experience truly enjoyable?